Me and my wife have a thang. I'm not sure when it started but we love to just drive around and look at nice houses. Sort of like window shopping for a time when the wealth gap and income inequality would finally allow us to buy a dream house in the neighborhood of our choice (shade). Preferably somewhere near where we are now, the Inglewood/Ladera/Windsor Hills triangle. Anytime we see an open house, we hop out and walk in as if we're interested, but to be real we're just being nosey and at the same time manifesting our future.
One of the millions of reasons I married my wife is because we have similar tastes and ideas of how we want our living space to be, which could be a deal breaker if it wasn't in line. We often share images we find on instagram of interiors and video home tours that we love. Talking about houses (and talking about how ugly a lot of people's houses are) is one of our favorite things to do.
We've always loved mid century design even before Target and the rest of the world hopped on the train. One of our earlier dates was spending a day at the Eames House in Malibu. But recently our love for mid century reached a new level when we discovered Eichler Homes. While browsing one of the dopest instagrams @hoodmidcentruymodern (a thread that posts pics of all the overlooked mid century design and architecture in the hoods of America) my wife discovered a post about the Eichler homes and we've been hooked since.
And the icing on the cake is that Joseph Eichler was a really good human being.
Eichlers are a mid century lovers dream. Very minimal yet detailed architecure, ceiling to floor windows with tons of natural light and unique built in fixtures. The main attraction in these homes is the literal breath of fresh air atriums in the center of the house. Which is like an out door space in the center of the house, which could be covered or uncovered. Do you're Googles and peep the the many ways that Eichler owners design their space. The possibilities are endless. And the icing on the cake is that Joseph Eichler was a really good human being.
From Wiki: Between 1949 and 1966, Joseph Eichler's company, Eichler Homes, built over 11,000 homes in nine communities in Northern California and homes in three communities in Southern California . Later, other firms worked with Eichler's company to build similar houses. Together, they all came to be known as Eichlers. During this period, Eichler became one of the nation's most influential builders of modern homes.
Joseph Eichler is considered by some to be a social visionary and commissioned designs primarily for middle-class Americans. One of his stated aims was to construct inclusive and diverse planned communities, ideally featuring integrated parks and community centers.. Eichler established a non-discrimination policy and offered homes for sale to anyone of any religion or race. In 1958, he resigned from the National Association of home builders when they refused to support a non-discrimination policy.
Tracks of Eichlers are all over California, mainly up north but the other day we took a quarantine in-car field trip to a track in Granada Hills. Lord willing one day we can move into one of these or at least visit one. Taking window shopping to next level. Lol. We got a thang for Eichlers!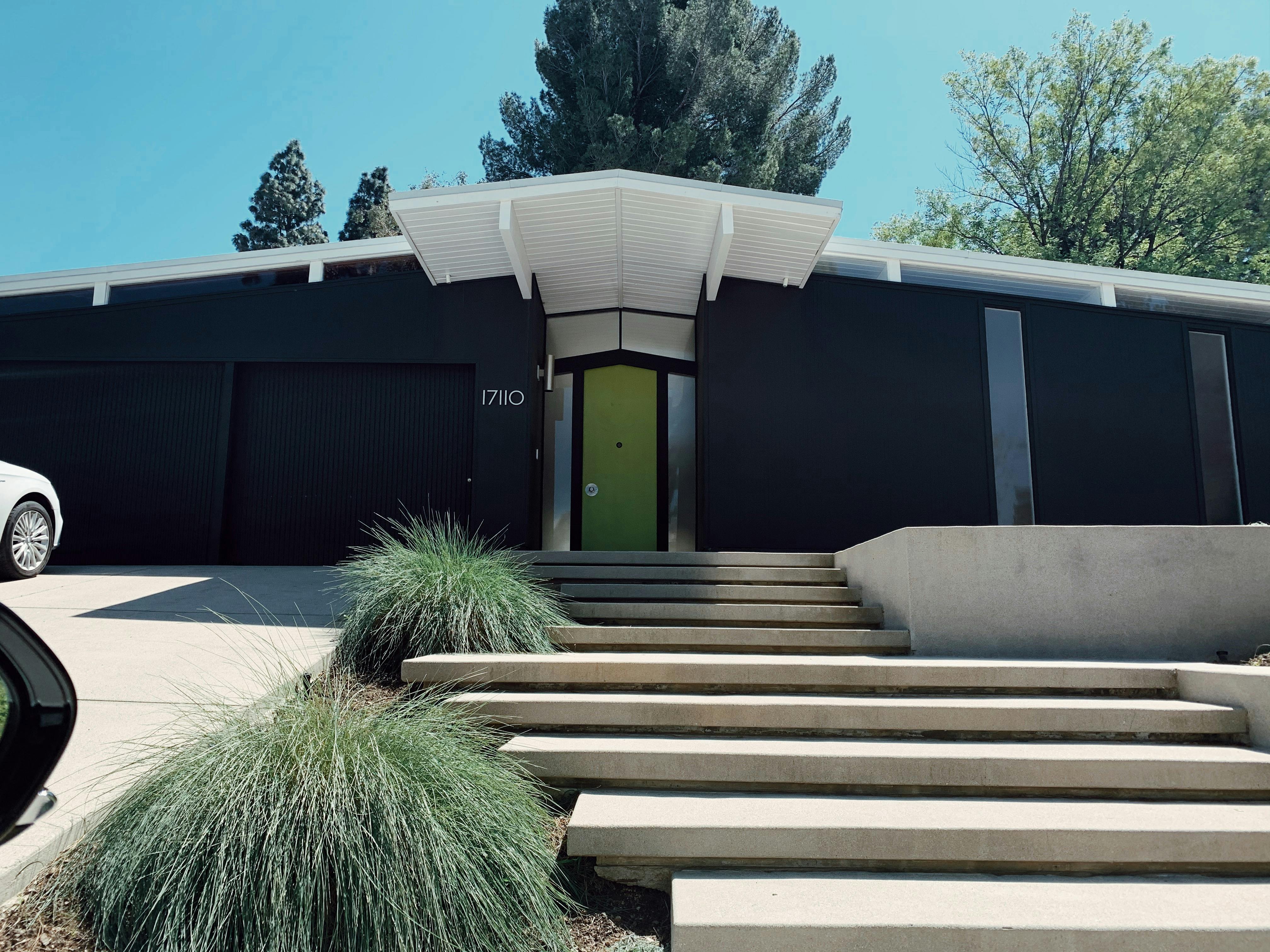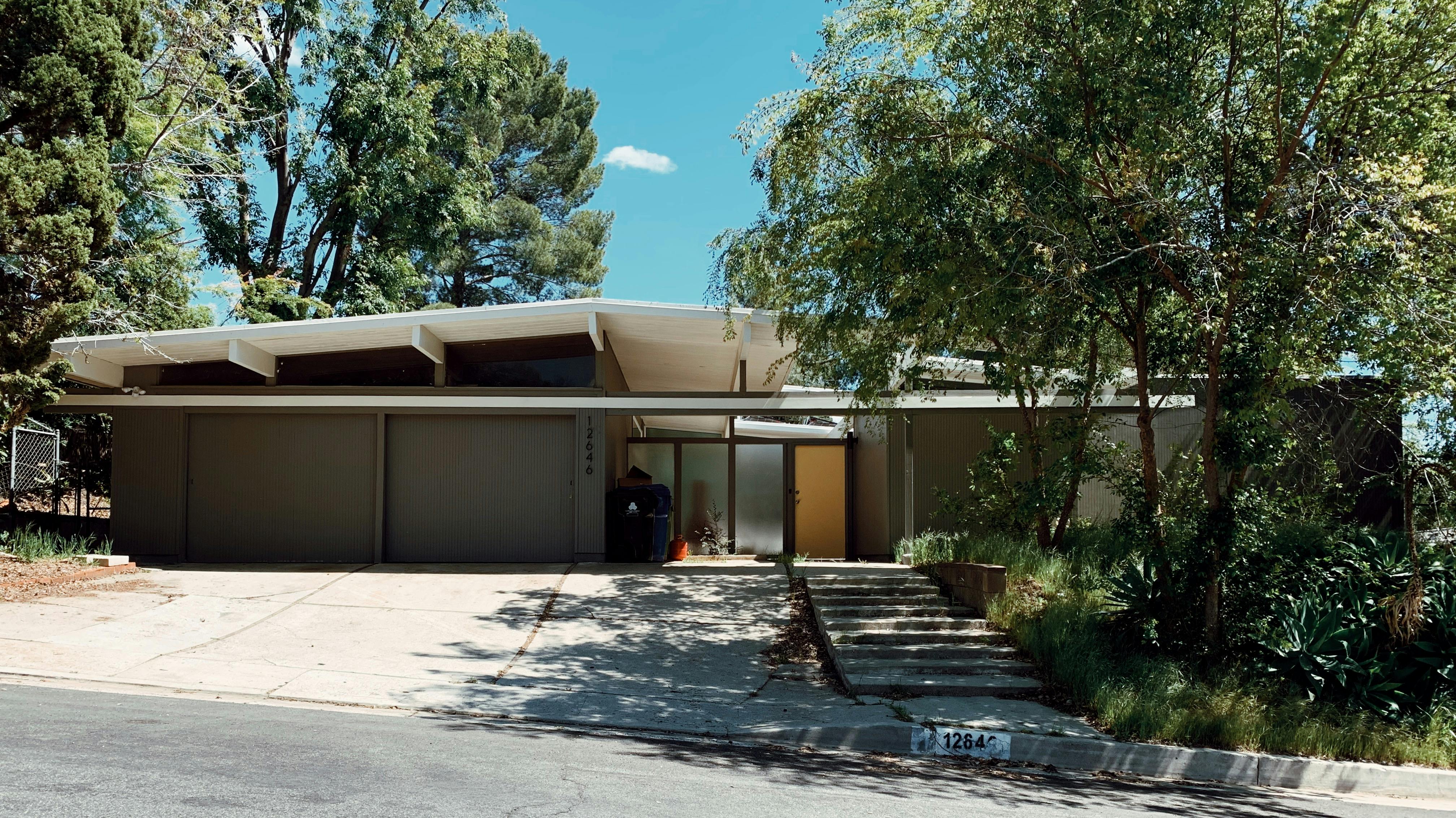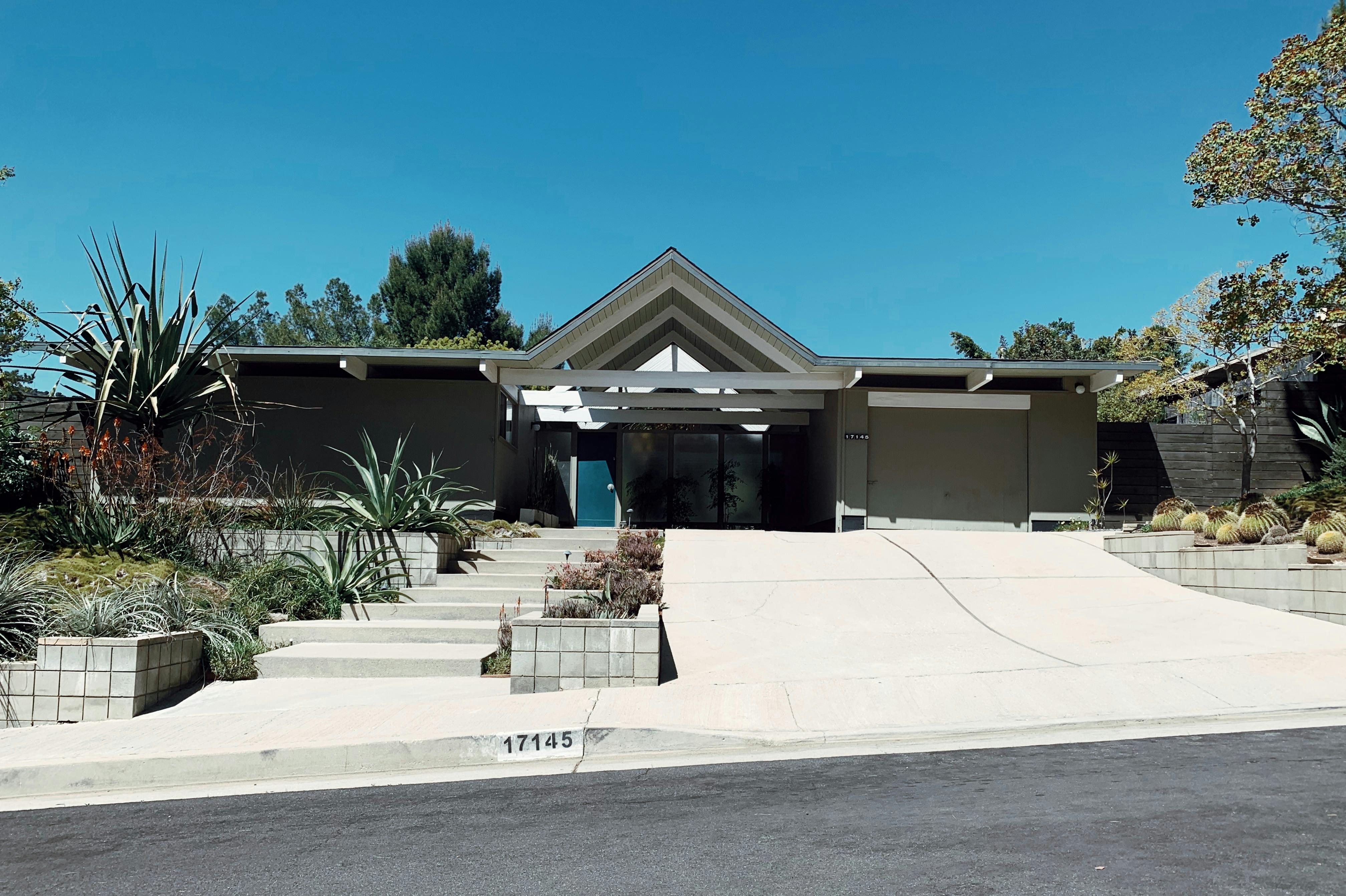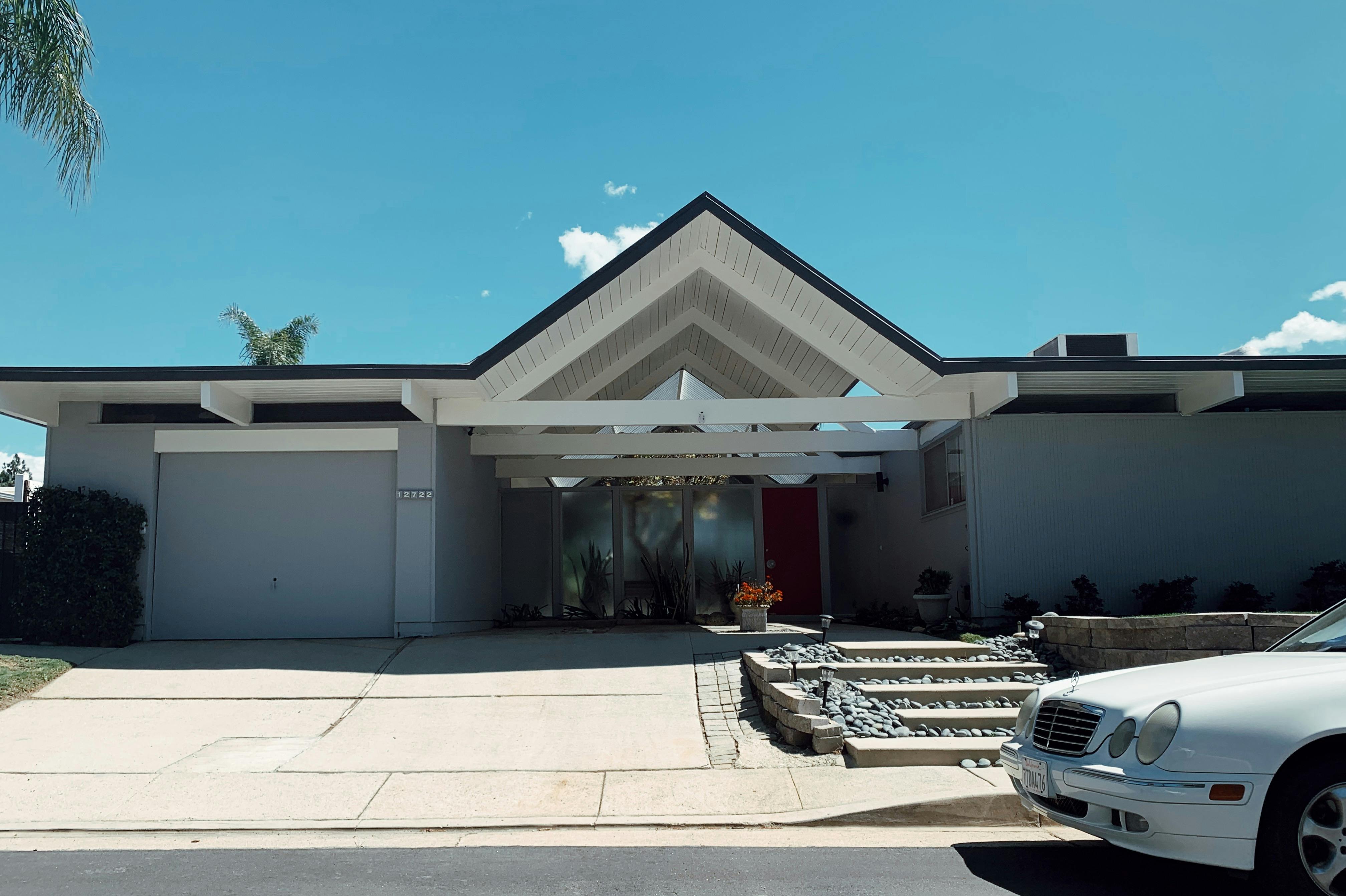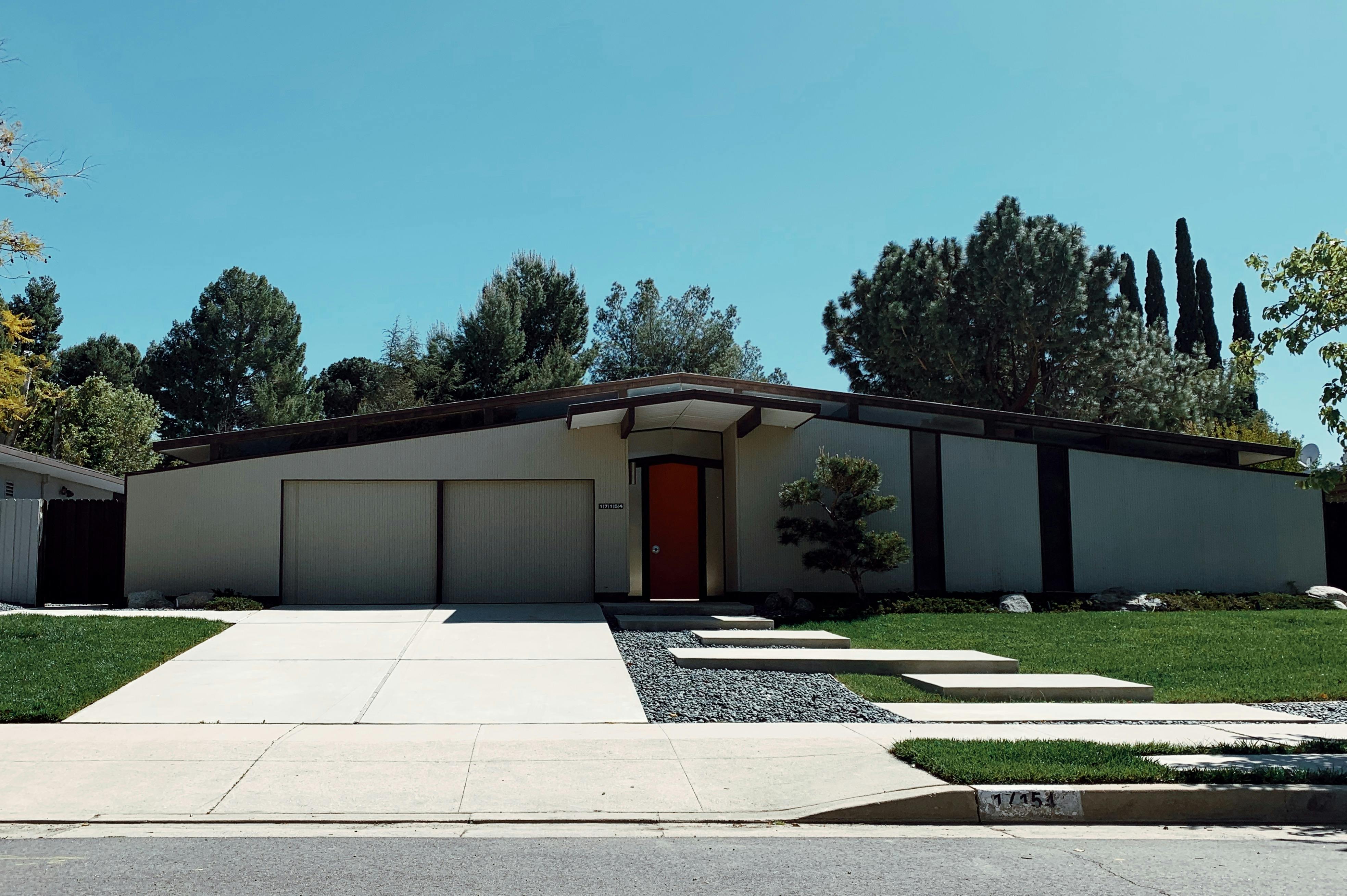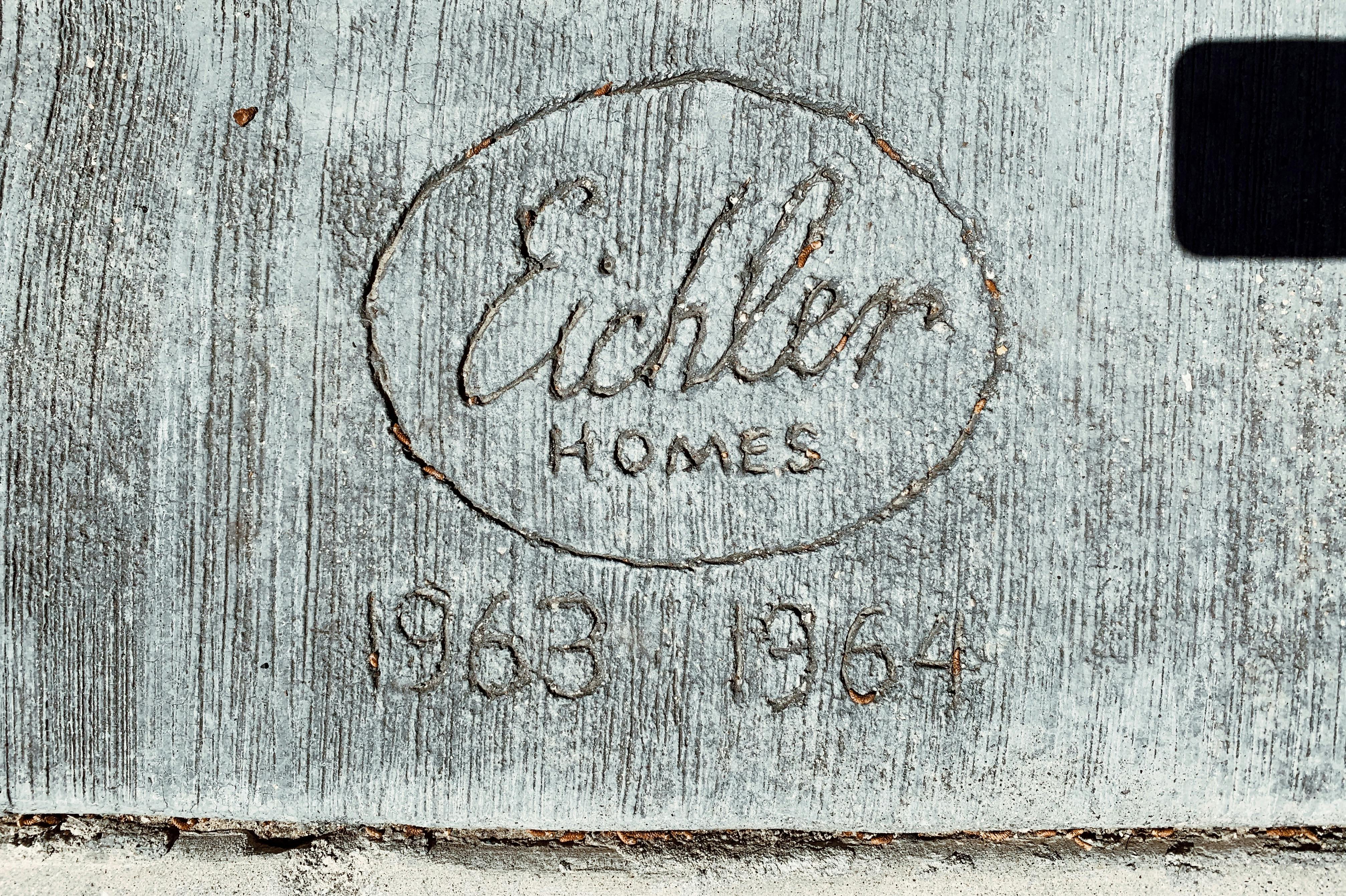 Here's a video that was recently released with and in-depth look at an Eichler in Orange County.